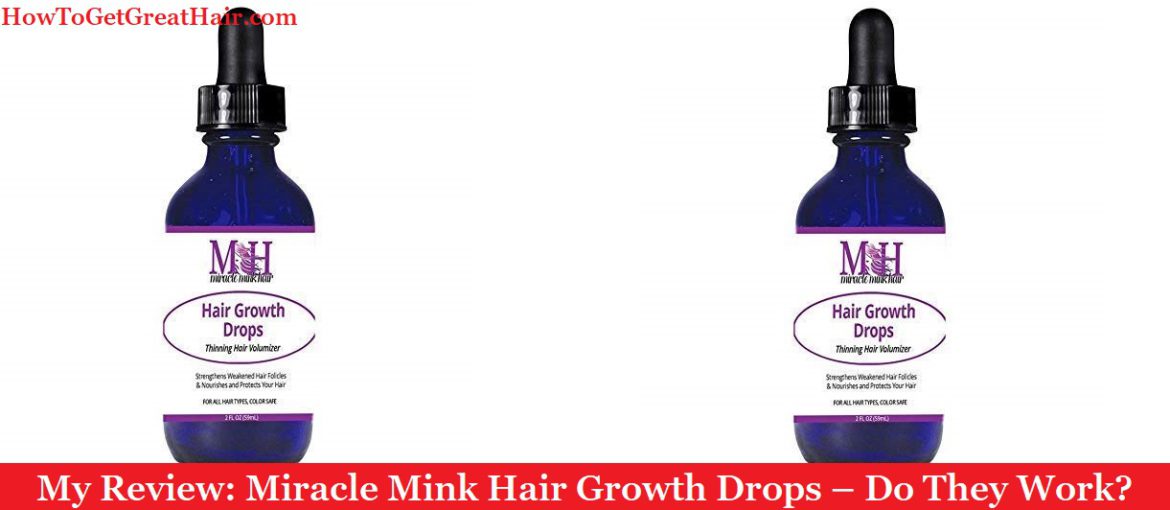 It's time to review Miracle Mink Hair Growth Drops – a hair serum that doesn't look too bad:
high variety of ingredients

great formula
But does this serum really grow hair faster?
Or it's just another weak product (like many topical ones)?
Honestly, considering its huge price – there could be something tricky behind.
Anyway – I tried to dig deep into this product and find out the actual truth about it.
Note: This review is based on my opinion + research on Miracle Mink's serum.
So Let's Get To The Review
---
Full Name: Rapid Hair Growth Serum from Miracle Mink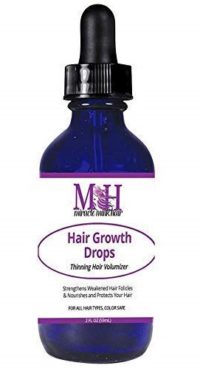 Sizes: Only 1 type of bottle (1 oz)
Best Actual Price: $35.99
Cheapest Place To Buy: Its official website (unavailable on Amazon or Walmart)
Designed For: Speeding up hair growth:
stimulates hair follicles

promotes thicker and fuller hair

works for both men and women
Basically – it's not a hair loss/thinning solution.
It works best for growing hair that is otherwise healthy (and doesn't fall out).
My Rating: 6 out of 10 (I rated it so high for its formula)
Worth Buying?: Definitely not. It has way too many issues:
company has many negative reviews

lots of complaints from previous users 

very low quantity per bottle (1 oz)
Besides, I don't think it's worth the high price at all.
Instead – I recommend a $10 cheaper supplement that worked best in my case.
What I Liked About It
---
Ingredients are really good overall

Strong formula

Smell is quite light and pleasant

Easy to apply 
What I Didn't Like About It
---
Ingredients have no dosages

Very little quantity per bottle (1 oz)

Enough negative reviews from previous users

Company has several complaints on BBB

Really expensive overall ($36)

Only available on the official website and Ebay
---
What Is Miracle Mink's Serum?
---
In a few words – it's a product designed to grow hair faster:
NOT a hair loss remedy

promises to thicken and add fullness

increases growth
Now – that's what most topical products promises.
So what makes it so special and different from other similar products the rest?:
Formula is better than most.

Producing company is trustworthy.
Miracle Mink is a company that offers both human hair and hair growth products.
Other than that, there are few things known about it (or about its products).
But even so – it seems to be an honest company (in terms of refunds and money back guarantee).
So now that you know some things about its serum, it's time to analyze it closer.
---
#1 – Ingredients

(9 out of 10)
---
For a topical product – Miracle Mink has a surprisingly good formula:
many ingredients with studies behind

varied compounds

several important herbs/essential oils
However – it has no dosages mentioned, which is the biggest issue.
Since you can't tell the quantity of a certain ingredient, it's hard to analyze this formula.

But either way – I divided its ingredients in 2 groups:
Herbal Extracts
So let's take a closer look at each of them.
1. Essential Oils
---
Miracle Mink's serum contains 9 different essential oils (according to my count).
Most of them are known for their hair benefits:
Argan Oil – nourishes hair and prevents dry ends.

Chili Oil – it is said to help hair growth (unoficially).

Castor Oil – the most popular remedy for hair growth.

Grape Seed Oil – promotes hair health. [1]
Except for Peppermint Oil, Miracle Mink contains about all of the most important hair oils.
2. Herbal Extracts
---
The list is a lot longer here.
This serum contains many essential hair herbs.
But unfortunately – most of them work better when taken internally (not just applied on the scalp).
Anyway, here are some of the most important herbs from these drops:
Pygeum – it's a natural DHT blocker and prevents shedding.

Ginseng – promotes hair growth. [2]

Gotu Kola – strengthens hair strands and roots.

Saw Palmetto – the best DHT blocker among herbs. [3]

Horsetail – increases hair density and thickness.

Green Tea – can stop shedding and promote growth.

Fo-Ti – promotes growth and prevents gray hair. [4]
Overall – these herbs look more than promising.
---
Conclusion
---
Miracle Mink's formula looks almost excellent:
many herbs with hair studies behind

several essential oils

really varied ingredients
Actually – this formula is quite similar to the one from my top recommended product. So that tells a lot.
The only issue is that these ingredients work a lot better on the inside (not topically).
That's a main reason why I can't recommend these drops as a top choice.
But in terms of ingredients – they really impressed me.
---
#2 – Smell & Texture

(8 out of 10)
---
I have never used Miracle Mink's products myself – so I won't be speaking from experience.
However, here's what I found out about the serum's consistency.
1. Smell
---
According to the reviews I read – it's really pleasant:
herbal fragrances

moderate intensity

doesn't stay in the hair for a long time
Basically – it's the kind of smell you're looking for in every product: not too strong but not too light either.
2. Texture
---
Now – this serum has an oily consistency, as it's normal.
That might be a possible downside. 
But other than that – its texture is pretty nice:
consistency isn't very thick

quite easy to apply
However – since the serum is rather oily, your hair will get greasier a lot faster than usual.
So washing it every 2-3 days is a must (sometimes even more often).
---
#3 – How To Use It

(6 out of 10)
---
What I personally disliked about this product is the lack of directions (at least on the Internet):
No instructions available.

Very few directions on how you should apply it.

No picture of the back label.
Now – I never owned the product myself.
So this is why I never had the chance to see the instructions.
There are definitely some – but they're placed on the back of the bottle.
But the fact that they don't show the directions on the official website is a real downside to me:
you can't tell how often you should use it

you have to buy the product in order to find out
Basically – you can't tell if you have to apply it daily unless you actually buy it.
That's not very fair to me, since 90% products share their instructions clearly.
---
#4 – Results

(6 out of 10)
---
As I said before – I haven't tried Miracle Mink's serum myself.
So I can't give out any opinion/experience with it, since I don't have any.
However – I tried to look at other people's opinion (as I usually do in my reviews).
Note: I only considered authentic reviews, not promotional ones.
1. What People Say
---
Unfortunately – I couldn't find too many real opinions on Miracle Mink's drops:
Product isn't sold on Amazon/Walmart.

No reviews on the official website (I wouldn't trust those anyway).

Very few reviews on the Internet.
So basically, I couldn't make an opinion on these drops.
However, I did find a couple of reviews – but they were about the company in general (not just this product).
And surprisingly – about 80% were negative.
2. Biggest Complaints
---
Basically – Miracle Mink has a page on Better Business Bureau (BBB).
However, the company offers both hair growth products and wigs/extensions.
So the reviews on BBB aren't related to the serum itself – but rather to Miracle Mink's other products:
There are only 10 reviews overall.

8 are negative (1 star) and 2 are positive (5 stars).

Some people are calling Miracle Mink a scam.

Other say they were ripped off due to high costs.

Lastly, some claim the products simply don't work.

Now as I said – these reviews aren't necessarily about the hair drops.
The reviewers don't mention the exact product they tried – so you can't tell.
But either way – so many negative reviews is surely a warning sign about this company.
PS: I did receive some negative experiences with this product from previous customers. You can find them in the comments section on this page.
---
Conclusion
---
Overall – Miracle Mink's drops have few authentic reviews on the Internet.
And out of those few ones, most are negative (though they're about Miracle Mink's products in general).
So based on these opinions – I would probably not buy this serum.
Instead, I personally would go for a hair supplement with a very similar formula and $10 less.
---
#5 – Price

(5 out of 10)
---
In my opinion – this is one of the worst parts about Miracle Mink's serum.
Though the product is really good, it's also really pricey.
1. The Exact Price
---
Miracle Mink's products are mostly available on the official website:
Serum costs $36 per bottle.

The quantity is 1 oz.

There's no larger quantity available.

Also, there's no discount for buying more bottles at once.
Now – the serum is available in different kits (several products together).
In this case, the price is better than if you bought the products alone.
But every kit is pretty expensive (around $100) – so you're not making a good deal either way.
2. Competitors' Price
---
I always compare the products I review with my #1 recommended product (a supplement called Folexin):
Both have a pretty similar formula and ingredients.

F comes as pills and should be taken by mouth.

MM is a serum and has to be applied.

F costs $25 per bottle normally.

If you buy more bottles at once, you can get it for about $18.

F isn't available in a kit (with other products), just alone.

MM costs $36 per bottle.

You can get it cheaper if you buy it as a kit (with other products).
Overall – I personally would stick to Folexin, since it's much cheaper and it's a supplement.
I always recommend supplements to topical products – because they work on the inside and treat the actual cause of the problem.
Their effect is much better overall.
So even though I really like Miracle Mink's serum – I consider it way too expensive at this point.
---
#6 – Where To Find It

(6 out of 10)
---
Unfortunately – Miracle Mink's products aren't too easy to find:
Not sold on Amazon or Walmart.

The official website is the main seller.

Some are also available on Ebay.
Now – if you want to get any product from them, I definitely recommend going for the official website.
It's pretty safe and ships worldwide (as far as I know).
On the other hand – Ebay is a bit more dangerous, since you don't know who exactly you're buying from.
Plus, shipping expenses are usually higher on Ebay.
So instead of getting an opened bottle from Ebay, I would prefer paying a bit more on Miracle Mink's website.
---
#7 – FAQs
---
Up next – I will try to answer the most common questions about Miracle Mink.
Note: I might repeat something I already mentioned, but it's easier to spot here.
1. How often should you use it?
---
I couldn't find some clear instructions.
But as far as I know – it's recommended to apply it daily and massage your scalp to spread the solution.
2. How long lasts 1 bottle?
---
Normally – it should last around 30 days.
But it also depends on the quantity you use and whether you apply it daily or not.
3. Can I take it with other drugs?
---
Since it's a topical product that's only applied on your scalp – you can.
There's no risk of interactions no matter what drugs you're currently taking.
4. Are there any side effects?
---
I couldn't find too many complaints on that.
It's true that the number of authentic reviews I found was also quite low (about 10). 
But judging after them, these drops are pretty safe.
At most – you could experience some itching or rashes, but there shouldn't be anything major.
5. How fast should I see a change?
---
There's no info about this on the label.
But based on my experience with hair products – I say you should give it about 2 months (at least).
Topical products tend to work slower than supplements, so 1 month wouldn't be enough.
---
#8 – Final Conclusions
---
Here's how I would sum up my opinion on Miracle Mink's drops (in 3 ideas).
1. Great Ingredients
---
Compared to most topical products – these drops have a really good formula:
many classic ingredients for hair

long list of different compounds
It's true that there are no dosages – so it's hard to say if the formula is potent or not.
But unlike other hair drops, Miracle Mink contains excellent substances.
2. Very Few Opinions
---
There's no real review on the drops themselves:
only the company has several reviews (about different products)

that's on their BBB page

most are negative
Though I had a good opinion on Miracle Mink – it seems like previous customers don't fully agree.
3. Expensive
---
For its actual value, this serum is really overpriced:
costs $36 per bottle

there's only 1 oz of liquid
Now – it's true that it has some really quality ingredients.
But for a 1 oz of topical product, $36 is way too much. That's what I think.
---
My Verdict – Is Miracle Mink's Serum Worth It?
---
Short answer: Definitely not – it's has some major problems behind.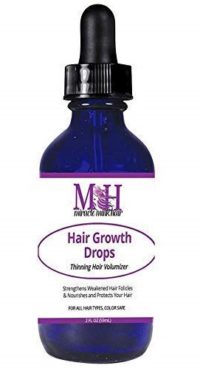 In terms of formula – I consider it a good product.
However – when it comes to the other aspects, I don't actually recommend it:
Extremely expensive for what it does.

I received several complaints from previous users (see comments section).

Company has several negative reviews.

No dosages for the ingredients.
So I personally don't recommend it.
I personally prefer a supplement with a similar formula but a much lower price – and better results in a short time.
Whether you want a supplement or you prefer a serum like Miracle Mink, it's all up to you.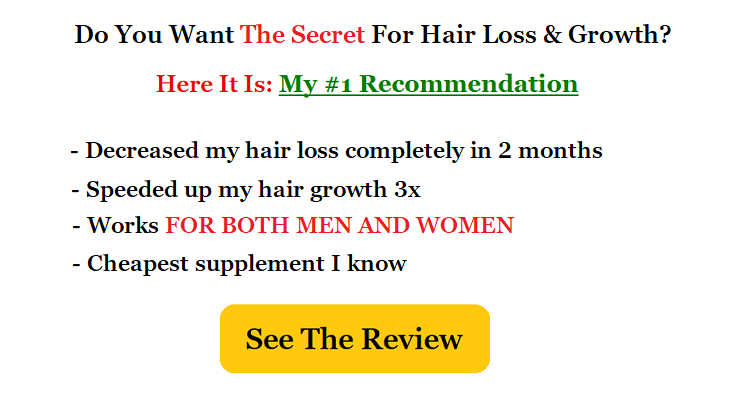 1 – https://www.ncbi.nlm.nih.gov/-pmc/articles/PMC4988453/
2 – https://www.ncbi.nlm.nih.gov/-pmc/articles/PMC4350143/
3 – https://www.ncbi.nlm.nih.gov/-pmc/articles/PMC2840915/