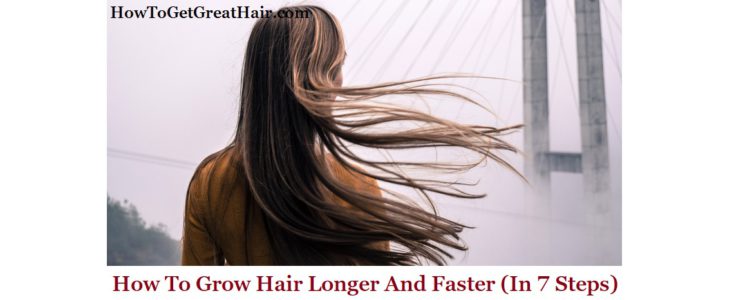 Are you trying to grow your hair out – without much success? 
You probably did the right things… but not all of them.
For this reason, let me show you my strategy.
Here's how to grow your hair longer and faster in 12 easy steps – based on my personal experience.
Note: I have used each of these 12 steps below myself so I've seen them work (when followed together).
---
5 Things You Need To Know First
---
Before we get started, I want to mention 5 essential facts you should know.
Hair grows (about) 0.5 inches per month normally.

This only happens if it's healthy and in a good shape.

Otherwise, it will not grow more than 0.25 inches/month.

Certain products/ingredients can speed up growth rate.

However, nothing can grow your hair in 1-2 weeks.
Basically – there's no way to grow your hair 5 inches in a month.
There's also no way you grow any 0.5 inches overnight.
I have seen a lot of videos on YouTube claiming to teach you how to do this – but trust me, they are all scams.
Medically speaking, hair cannot grow so fast.
Any person/product claiming the opposite is clearly trying to scam people.
However – your hair can grow 1-2 inches in a month (even 3 in some cases).
But this only happens with:
special strategies

a combination of different steps/procedures

patience and consistency
And that's the reason why I want to share the strategy I've been using.
This will not grow your hair overnight or in a few weeks.
But it can help your hair grow up to 3 inches per month (not from the first weeks, though).
So if you're ready – let's get straight to the point.
---
STEP #1 –

Use A Special Supplement
---
This is the #1 step because it's by far the most important one.
I've seen this myself – the supplement I used has done about 75% of the job (growing my hair faster).
1. How & Why?
---
First of all, a supplement is a mix of hair nutrients:
herbal extracts (strongest effect usually)

vitamins

minerals

keratin/other strengthening agents
When your hair starts getting an extra amount of nutrients – follicles are stimulated.
In this way, their growth speeds gets 2-3 times faster.
Obviously – nutrients also improve hair health, which is also involved in the growth process.
The healthier a hair is, the faster it will grow.
2. My Top Recommendation
---
There are hundreds of hair supplements on the market.
But after having tested over 50, I personally recommend only 1 type:
based on herbal extracts

biotin dosages under 1000 mcg

only contains essential vitamins
Out of the products I like, there's one I specifically recommend (Folexin):
One of the best formulas on the market.

I could see an effect in about 1 month.

Works for both hair loss, thinning and growth.

Lowest price in this category.
Basically – Folexin is the cheapest supplement that worked so well for me.
It costs around $25 per bottle normally, but you can also get it for around $18.
---
Conclusion
---
If you want to grow your hair faster, using a supplement is a must.
However – I wouldn't recommend any product.
Instead, make sure it follows the criteria I mentioned above (essential fact).
I personally recommend Folexin, as it's way cheaper than its competitors and works just as well.
But you are free to choose any other product – as long as it's a quality one and you afford it.
---
STEP #2 –

Switch To A Hair Growth Shampoo
---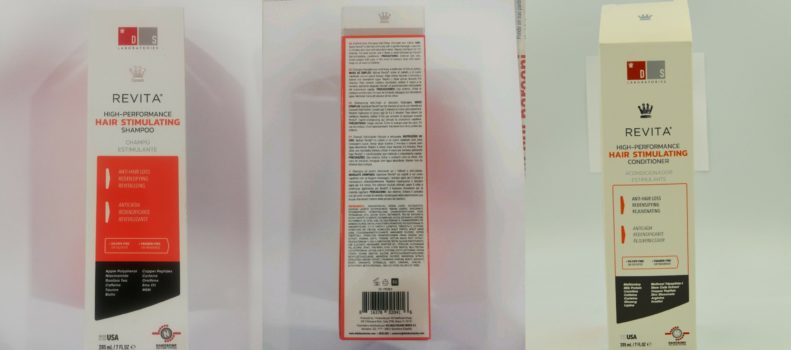 Just like supplements – there are also shampoos designed for faster growth.
Adding this kind of product to your hair routine will change a lot.
I'm actually speaking from experience.
1. Why & How?
---
Unlike regular shampoos – hair growth ones are different:
usually have a stronger formula

designed to stimulate hair follicles

nourish the roots to increase growth
Usual shampoos only clean the scalp.
On the other hand – hair growth shampoos are meant to activate and stimulate roots and follicles.
In this way, hair is forced to grow faster.
In some cases – it can grow up to 2 times faster, which is a big difference.
2. My Top Recommendation
---
To be honest – I'm not a huge fan of hair growth/loss shampoos.
In most cases, they're pretty ineffective when used alone.
So I prefer to use a supplement alone and get a much better results (than when using a shampoo alone).
However – there is a product I really like (TRX2 Stimulating Shampoo from Oxford BioLabs):
designed for faster growth & thickening

the most professional shampoo I know

excellent formula
It's true that this shampoo isn't the cheapest one (though it's cheaper than most).
But considering one bottle lasts more than 1 month – it's surely worth the money.
I've used it for my hair loss and it was one of the few shampoos that really worked.
So I can definitely guarantee for it.
---
Conclusion
---
A shampoo designed for hair growth is essential in this case.
Though it doesn't make miracles alone – when combined with a supplement, it helps a lot more.
For this reason, I really advise you to add a growth shampoo to your hair routine.
It's actually one of the essential steps, if you ask me.
I personally recommend Oxford BioLabs' product – but there are many others.
So most importantly, choose a product you can afford.
---
STEP #3 –

Daily Scalp Massage
---
Ever heard of scalp massage?
If you have – chances are you think it's just another useless step. But in reality, it's far from that.
I would actually rate it as the 3rd most important step in my hair growth strategy.
1. Why & How?
---
First of all – scalp massage directly stimulate hair follicles.
Massaging your scalp daily for 1 month can double your hair growth speed.
And I've seen this myself.
Scalp massage also stimulates sebum production.

This lubricates roots and follicles.

It also increases scalp circulation and blood flow.

In this way, hair is stimulated to grow constantly.
That's similar to what hair oils do – but a lot less messy.
2. My Top Recommendation
---
Unlike the other steps – you can perform a scalp massage yourself.
You don't need any special products/tools:
Simply run your fingers through your scalp.

Massage every area for a few seconds.

Press slightly.
Now – you can also use a wire scalp massager, but it's not a must.
I personally never used one – only my hands.
A scalp massage should last between 2-5 minutes (depending on your needs).
But as I said – performing this daily for a month will surely have a big impact on your hair growth.
The only downside is that your hair might get greasy faster than usual.
But compared to using hair oils – it's way cleaner.
---
Conclusion
---
Massaging your scalp for 5 minutes daily will really help with growth.
In fact – you can't even imagine what an impact it has.
It's a way too simple step to seem to helpful – that's why many people aren't aware of it.
But doing a scalp massage daily for a month will speed your growth rate for sure.
---
STEP #4 –

Start Using Oils
---
You surely heard that Castor Oil helps with hair growth.
Well – it's partially true.
The oil itself stimulates follicles – but so do most of the other oils.
So basically – using any oil on your scalp will stimulate hair growth. 
1. Why & How?
---
The explanation is pretty similar to scalp massage:
Greasy substances stimulate follicles.

They also lubricate the inside roots.

In this way, they making hair grow faster and stronger.
But as I said – it's not the kind of oil that makes the difference.
Any oily substance will stimulate growth – whether it's Castor oil or baby oil (which isn't even designed for hair).
So it's all about the greasy consistency.
However, in terms of results – this can help tremendously.
2. My Top Recommendation
---
If I were to choose one oil, it would probably be Coconut oil.
Though I'm not a huge fan of using oils on hair – this one has small advantages over the others:
not as greasy as most

helpful for dry ends as well

locks in moisture
Now – you can use any kind of oil, as long as it has a greasy texture.
But my personal favorite is Coconut oil.
The others work as well, but some may be a lot greasier.
Obviously – using any oil will make your hair really greasy. So you would have to wash it daily.
But in the end, it's worth the result.
---
Conclusion
---
Using an oil on your hair will stimulate follicles a lot.
That's why hair oils are so recommended for growth – and their effect is totally real.
That's why I recommend adding an oil to your daily hair routine.
It can be any type, as long as it's an oily substance.
Make sure to apply it daily and let it sit as long as you can.
In 1 month – you should see a real difference in your hair's length.
---
STEP #5 –

Avoid Daily Shampooing
---
If you're a fan of daily shampooing – this bad habit has to stop.
In terms of growth, it's far from helpful.
1. Why & How?
---
What shampoo does is cleaning up your scalp.
So why isn't it recommended when you want to grow your hair out?:
Daily shampooing reduces natural oils from the scalp.

This makes the scalp drier.

That's quite the opposite of hydration.

A dry scalp will never grow hair as fast as a hydrated one.
Basically – too much shampoo dries out hair follicles.
Even though it doesn't necessarily affect them normally – they grow a lot slower in this way.
That's why shampooing your hair more rarely would help.
2. My Top Recommendation
---
In case you don't normally wash your hair daily, there's nothing to change.
But if you do – try to reduce the frequency:
wash your hair every 2-3 days using shampoo

you can also wash it daily – but don't use shampoo

still, condition it in every wash
As shampoo decreases your scalp hydration, it will also reduce follicle stimulation.
So instead of growing your hair faster – it will slow it down.
That's why it's essential to reduce its use.
---
Conclusion
---
Daily shampoo isn't the best habit for growing hair out.
As it leads to scalp and follicle dryness – the other steps might not be as effective as normally.
That's why my advice is to wash your hair about 2 times a week.
You can also wash it more often, but don't use shampoo.
Rinse it with water and use conditioner/special masks to hydrate it properly.
---
STEP #6

–

Rinse Hair With Herbs
---
This is one of my unique tips – because I've never seen it recommended anywhere.
It's one of the things I used myself and saw results with.
So that's why I consider it a very helpful step for hair growth.
1. Why & How?
---
There are a few herbs with a great effect for hair growth:
Normally – I recommend using these herbs in a supplement (as you can take several extracts together).
However, using them topically can increase the effect:
Green tea blocks DHT receptors from the scalp.

Turmeric stimulates roots directly.

Horsetail strengthens and stimulates follicles.
So this kind of herbal rinse can make a difference in your hair growth rate.
2. My Top Recommendation
---
The best thing you can do is to choose 1 or more helpful herbs.
Use tea bags/the whole herb to make an infusion, then let it cool down. Afterwards:
you can add it in a spray bottle

apply it on your wet hair

let it sit for a few minutes and massage

rinse your hair normally with water
I personally use green tea infusion alone and I see results.
Besides stimulating your follicles – herbs also add shine and hydrate your locks.
In case you don't have time to prepare an infusion, use apple cider vinegar instead.
It's ready made and it does about the same things as herbs.
---
Conclusion
---
Using herbs to rinse your hair can help your growth process a lot.
I personally have been using this tip and I definitely recommend it.
It doesn't only help with growth – but it also keeps your hair in great shape.
Since it's so easy to try, it's clearly worth the shot.
---
STEP #7 –

Daily Brush
---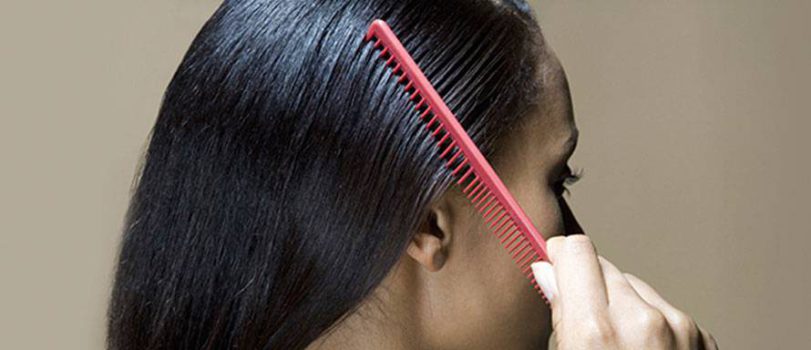 Ever thought that brushing your hair has anything to do with its growth?
Well – there's quite a big connection actually.
1. How & Why?
---
Brushing your hair doesn't only keep it tangle-free.
It also helps maintaining the ends hydrated:
Distributes sebum from the roots to the ends.

Prevents dry and damaged ends.

Increases scalp blood flow.

Promotes natural follicle growth.
In this way – your scalp won't get too greasy and your ends won't dry out.
So even though it doesn't sound like a big deal – brushing can help a lot more.
2. My Top Recommendation
---
The best thing you can do is to brush your hair before bedtime.
In this way – all the sebum built up throughout the day will reach the whole strands (not just the roots).
On the long term, this will help to:
prevent breakage and frizz

decrease greasy scalp

grow hair faster
So this is probably the easiest step so far.
Brushing your hair every night isn't such a big deal – and it's more helpful than you think.
---
Conclusion
---
From this night – try to brush your hair every time before going to bed.
It's enough to brush it only once.
This will distribute your scalp oils and increase the growth rate overall.
Since it's such a small thing – it's totally worth the time.
---
STEP #8 –

Vitamins Straight On Hair
---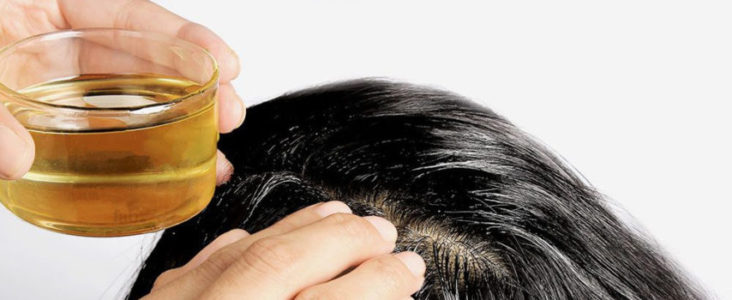 This step is another of my personal secrets.
Using vitamins directly on hair will help it grow a lot faster.
1. Why & How?
---
Vitamins inside hair supplements really help – that's clear.
But if you want to see a faster effect, try to apply liquid vitamins on your scalp additionally:
Add a few drops on your roots.

Massage to spread them evenly.

Let it sit for a few hours then rinse.
Using topical vitamins once a week should be enough.
Now – you don't have to buy any expensive extracts, just the vitamins themselves.
Your can find liquid vitamins in any drugstore/pharmacy.
So you can either mix several together or use only one form.
2. My Top Recommendation
---
It's up to you what vitamins you want to use – most are helpful for hair.
But I would suggest one of these 3:
Vitamin E (antioxidant)

Vitamin A

B Vitamins Complex
They are probably the strongest in terms of hair benefits.
So if you want to get the most of a vitamin, you should pick one of these 3.
---
Conclusion
---
Using liquid vitamins on your scalp has a similar effect to hair oils.
But unlike oils – vitamins boost hair growth directly (not just by scalp stimulation).
So applying one or a mix of vitamins once a week can help a lot – especially on the long term.
---
STEP #9 –

Use Conditioner/Mask Weekly
---

As much as you should avoid shampoo – conditioner should be used constantly.
It might sound weird, but that's the best solution.
---
1. Why & How?
---
First of all – any conditioner is designed to hydrate hair.
And that's also available for masks or treatments.
On the other hand, shampoos are meant to clean it – which is totally different.
For this reasons, conditioning can help with growth:
maintains hair ends soft and hydrated

improves general hair health

decreases breakage
Now – conditioning doesn't stimulate growth directly.
But it keeps hair really health, which is a major factor.
That's why I advise you to use shampoo more rarely but use conditioner in every wash.
2. My Top Recommendation
---
First of all – make sure to hydrate your hair in every wash.
You can use either conditioner, masks or any other hair treatment.
Just make sure your ends are properly nourished.
If possible, try to avoid excessive shampooing:
use it only once per every wash

avoid washing your hair with shampoo daily

do this only 2-3 times a week
But when it comes to conditioning – it's totally the opposite.
---
Conclusion
---
Conditioning your hair is essential for its healthy growth.
Even if it doesn't stimulate hair roots directly – conditioner keeps hair hydrated.
That's really important if you want to grow your hair faster.
So try to condition it after every wash, without exception.
---
STEP #10 –

Avoid Heat & Bleach Completely
---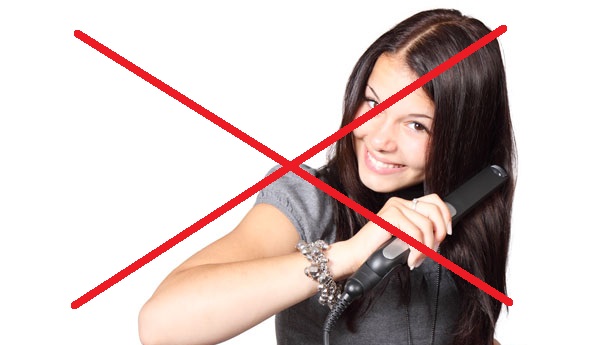 Damaged ends can make the difference between a hair that grows fast and one that doesn't.
So what does this have to do with heat/bleaching?
Quite a lot actually.
1. Why & How?
---
First of all – heat and bleach damage hair (especially the ends).
Once your hair is damaged even a bit, its growth speed decreases a lot.
That's why all hairstylists recommend avoiding damaging procedures like:
bleaching/dying your hair (especially light colors)

overstyling

high temperature tools
If you really need to style your hair – make sure you use a quality heat protection spray.
Also – try to invest in a professional tool (that will reduce damage to minimum).
2. My Top Recommendation
---
As much as possible – try to avoid getting your hair damaged.
If you can't resist going for a lighter shade, you can try natural procedures using:
cinnamon

honey

lemon juice
But my recommendation is to avoid bleach completely.
And if you can – try to style your hair without using heat.
---
Conclusion
---
Heat and bleach are some of the biggest enemies for hair growth.
As they damage the ends considerably – hair grows even twice slower than before.
That's why it's essential to avoid them as much as possible.
---
STEP #11 –

Use Rice Water
---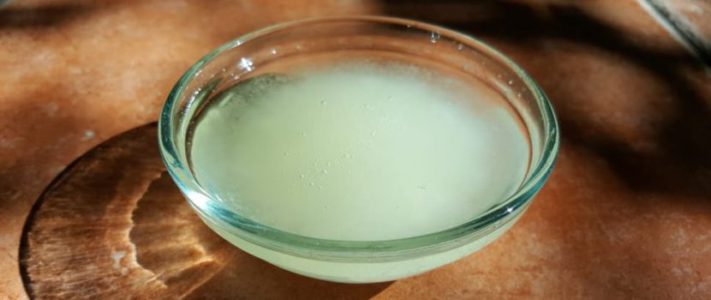 Rice water is a pretty popular solution for hair growth.
However – I'm not a big fan of it, since I never saw the results I expected.
That's the reason why I didn't place it higher on my list.
But still – some people claim rice water can really boost hair growth.
1. Why & How?
---
First of all – rice water helps hair health (rather than growth):
adds shine and smoothness

moisturizes the ends

strengthens roots

prevents breakage and fragile hair
However, it doesn't stimulate follicles or growth directly.
Just think about it – it's not a greasy substance nor does it have any study behind.
So despite being quite popular, it doesn't grow hair itself.
It actually makes it healthier – and a healthy hair will always grow faster.
2. My Top Recommendation
---
As I said – in my case, using rice water didn't speed up my hair growth.
So I can pretty much guarantee it's not as helpful as YouTubers claim.
However – it surely made my hair look better (in terms of shine and strength).
Therefore – I suggest you to start using rice water as well:
place some rice in a bowl together with water

let it sit (at least) overnight

take off the rice and use the water to rinse your hair
It's pretty easy to use, cheap and sort of helpful.
---
Conclusion
---
Rice water isn't a miraculous hair growth solution (as many bloggers claim).
But it does help with your general hair health.
So adding this ingredient to your hair routine can keep it in a great shape.
This will surely add up to the other steps above.
---
STEP #12 –

Leave Hair Natural
---
Do ponytails make hair grow slower?
It's possible – according to the latest expert rumors.
That's why it's believed that leaving hair natural is the best solution.
1. Why & How?
---
Apparently – tight ponytails keep your hair in constant tension:
it becomes more fragile in time

breaks a lot easier

ends get drier and frizzier
Have you ever noticed a lot of hairs on your elastics, while taking them off?
I certainly have – and still do almost every time.
For this reason, try to avoid tight ponytails and leave your hair natural as much as possible.
You can still tie your hair – but make sure you don't keep it tied in the same position every day.
2. My Top Recommendation
---
I'm personally a fan of ponytails (especially high ones).
However – I tried to let them more loose instead of keeping them tight.
So that's what I advise you to do as well:
don't keep your hair tied constantly

when you keep it in a ponytail, make sure it's loose

avoid tight ones

also, avoid tying them in the same position
Though this isn't a crucial tip, it can help on the long term.
---
Conclusion
---
Tight ponytails can weaken your hair a lot.
Though that's not directly related to growth – it does have a connection.
Weaker and damaged hair will always grow a lot slower.
That's why it's essential to protect it as much as possible.
---
My Verdict – Can You Speed Up Hair Growth?
---
Short answer: Definitely, if you do the right things. And following these 12 steps will surely help:
Use a strong hair supplement for growth

Get a shampoo designed for faster growth

Perform a scalp massage daily

Start using hair oils

Avoid daily shampooing

Rinse your hair with herbal infusions

Brush it every day before bedtime

Apply vitamins directly on hair

Condition in every wash

Avoid bleach and heat completely

Use rice water for rinsing

Leave your hair natural
Now – if you can't follow all of them, I would choose the first 3 steps that are essential and can't be skipped:
Special Hair Supplement

Shampoo Designed For Faster Growth

Scalp Massage
Obviously, the results will appear later if you follow only these 3 steps.
That's why I recommend doing all the initial 12.
Either way, you won't see any result overnight – not even in a couple of weeks.
Be patient and wait about 1-2 months until you draw a conclusion. 
But if you follow these 12 steps correctly – I'm 90% sure you will see a change after this time.
So trust me, they're totally worth trying.