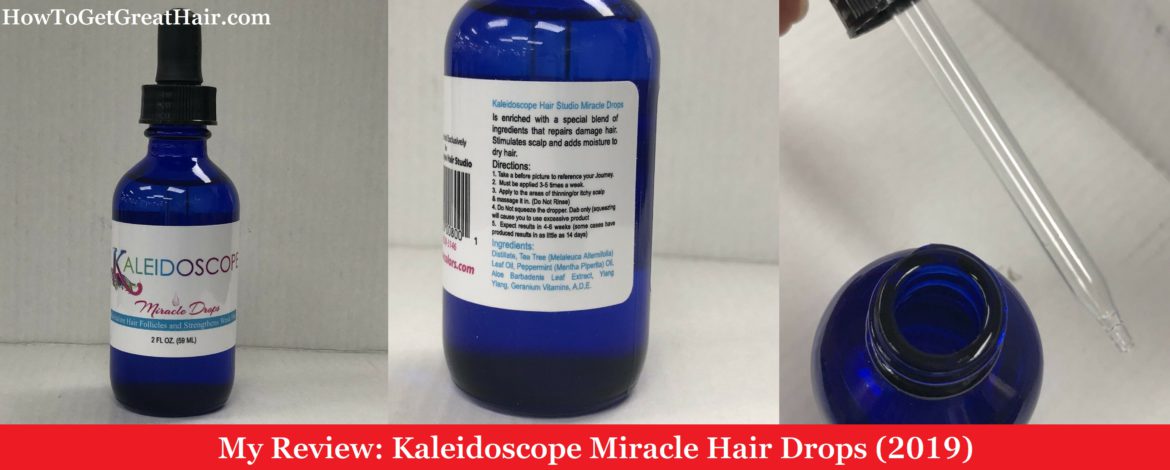 It's time to review Kaleidoscope Miracle Hair Drops – because it looks like an interesting product.
But is it as miraculous as it claims?

Or it's just another weak product – meant to take away your hard-earned money?
I tested out these drops myself – so I want to share the hidden details behind.
Note: This review is based on my experience + research with Kaleidoscope.
So Let's Get To The Review
---
Full Name: Miracle Drop Hair Oil from Kaleidoscope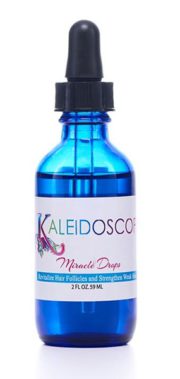 Versions: Only 1 bottle (2 oz)
Best Actual Price: Around $30 per bottle
Cheapest Place To Buy: Amazon (they often have discounts and sales)
Designed For: Hair regrowth (in both men and women):
prevents and fights hair loss

helps with thinning and breakage

effective for dry scalp
My Rating: 7 out of 10
Worth Buying?: I don't think it is – at least I wouldn't buy it again:
pretty weak effect

potential side reactions (in my case)

formula is quite cheap
Instead of getting mixed results with topical products, I recommend a $25 supplement that worked much better in my case.
What I Liked About It
---
Based on natural and herbal ingredients

Pleasant and light smell

You don't need to use it daily

Decent price (though the formula isn't worth the value)

Many opinions available online
What I Didn't Like About It
---
Ingredients are really weak overall

Terrible consistency (really greasy)

Didn't work almost at all in my case

Can cause scalp irritations and side effects

Enough unsatisfied customers
---
What Are Kaleidoscope Drops?
---
In short – it's a hair brand focused on natural hair products.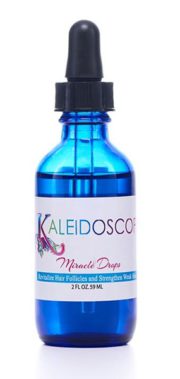 In a few words – a product designed to regrow hair, using natural ingredients.
Among its promises, there are:
Combats dry scalp.

Adds a lightweight shine.

Enhance blood circulation (in the scalp).

Stimulates hair follicles.
However – these drops' formula makes it hard to believe it's such a potent remedy.
At least in my opinion, it looks extremely simple and basic.
Even though the cost isn't high either – I still feel like these ingredients aren't worth so much money.
So now that you have a brief idea about Kaleidoscope drops, let's analyze it more closely.
---
#1 – Ingredients

(6 out of 10)
---
The best thing about this formula is that it's 100% natural.
Other than that – I personally consider it quite weak:
mostly made of essential oils

only 3 actual ingredients

no dosages mentioned
Basically – Kaleidoscope's drops are a mix of:
2 essential oils

1 herbal extract

some consistency agents
Most of us can almost make this recipe at home. Simply mix these essential oils in a bottle and there you go.
That's obviously a joke – but I'm trying to point out that there's no special formula in these drops:
Tea Tree Oil – promotes growth and cleanses scalp. [1]
Peppermint Oil – increases hair growth speed. [2]
Aloe Leaf Extract – thickens and promotes hair growth. [3]
Other than these, there are some inactive ingredients (which aren't too important).
---
Conclusion
---
Kaleidoscope's formula is pretty disappointing to me. 
It's basically a mix of essential oils and Aloe Vera extract. 
So in terms of ingredients – I consider it weaker than most products. For this reason, it's surely not among the products I would recommend.
---
#2 – Smell & Texture

(7 out of 10)
---
If you're curious about Kaleidoscope's consistency, here's what I can tell.
1. Smell
---
In my opinion – you can't feel any of the ingredients too much.
Overall, the smell is very balanced:
feels like a mix of herbs and medicines

not very intense

doesn't stay on the hair (positive thing)
So if you're sensitive to scents, these drops shouldn't bother you too much.
They're not fragrance-free, since the smell is easily felt. But it's not that kind of strong scents.
2. Texture
---
That's the part I didn't like about Kaleidoscope:
extremely greasy consistency

makes your roots really oily

also, not that easy to rinse
Even though it's easy to apply, this product's texture is pretty bad (in my opinion).
You're pretty much forced to wash your hair every day you use it – unless you prefer greasy roots.
So from this point of view, I would think twice about using Kaleidoscope's drops.
---
#3 – How To Use It

(8 out of 10)
---
Luckily – I could find plenty of instructions about these drops.
So here's how you should start using them:
Apply a few drops on your scalp (or affected area).

Massage and spread the solution with your fingers.

Let it sit for a few hours (that's my own advice).

Wash your hair as usual.

Make sure you rinse several times (so that the oil doesn't stay in your hair).

Use it 3-5 times per week.

Honestly – the fact that you don't have to use this product daily is a big advantage.
But as I said, you pretty much have to wash your hair after using it (since it leaves it really oily).
So if you decide to purchase Kaleidoscope's drops, be prepared for this.
---
#4 – My Results

(6 out of 10)
---
As I said – I used these drops myself, but trying them once was enough.
I don't think they deserved a second chance.
1. My Background
---
A few years back, I was dealing with a bad hair loss:
my hair got about 50% thinner

the ends were suffering most

my roots were still pretty thick

I had no bald spots, just general hair loss
There were several causes behind – including DHT excess, stress, poor nutrition, etc.
So at one point – I tried over 50 different products just to see which could help most.
Kaleidoscope's drops were one of them – but the results weren't too good for me.
2. How It Worked
---
I only used one bottle of these drops – which lasted more than 1 month (if I can remember well).
But the results were far from what I expected:
Hair loss actually worsened in the first weeks.

My scalp became irritated.

I also developed some flaked and a small rash.

Not to mention that I had to wash my hair almost daily (it got really greasy).

After 1 month, my shedding seemed to get better.

However, it was just a bit better than when I started these drops.

My dry scalp didn't improve, though.

It was really itchy and hurting sometimes.
Now – during that period I used Kaleidoscope (about 2 months), there was no extra growth.
But that's pretty normal – since most products usually need more time.
However, my hair actually suffered a lot more while being on these drops (than before).
So overall, their effect was pretty weak. In fact, in the first weeks – they actually made my hair worse than it was already.
---
Conclusion
---
Kaleidoscope's drops didn't help me almost at all:
only worsened my hair in the first weeks

made my scalp dry and itchy
Though they helped my hair loss afterwards (partially) – that didn't compensate.
Even though I used them for a short time, it was enough to see they weren't really the right thing for my hair.
So I personally prefer to use a supplement instead.
The effect is much faster, better and there are no side effect on the scalp. That's what I personally recommend instead.
---
#5 – Other Opinions

(5 out of 10)
---
In order to create an unbiased review – I tried to include other people's opinions.
In this way, you can see how Kaleidoscope worked for others (not just me).
Note: I only considered authentic reviews, not general ones.
1. What People Say
---
Even though it's a pretty popular product (judging after the high number of reviews) – Kaleidoscope has enough complaints.
So here's what most people think of it:
Some say it really grows edges and hair.

Others say it works, but it need a few months.

A few claim it improved their scalp density.

However, a lot of people swear it's totally useless.

There are many customers complaining it's not working.

Others say they suffered from side effects.

Some Amazon customers claim it's not the original product.
Overall – Kaleidoscope has a lot of negative reviews (on Amazon).
And what's interesting is that most are quite recent (since 2017).
Out of the reviews before 2017, many are positive and praising these drops.
2. Biggest Complaints
---
Unfortunately – I found plenty of unsatisfied customers.
Most of their complaints are related to:
no improvements or poor effect

itchy scalp and other side effects

no refund available

bad consistency

product is fake

Even though I personally agree with some (itchy scalp and worsened shedding) – I didn't experience all of these complaints.
But since there are more than 1 customers complaining about each, I personally think they are true.
---
Conclusion
---
Even though it has mixed reviews – Kaleidoscope doesn't seem the best product to me:
enough complaints

many people experiencing the same side effects as me
And surprisingly, most of the negative reviews are quite recent.
So I personally wouldn't recommend these drops – or buy them again.
I just don't think they're safe for me, considering the side effects I saw. And it seems like I'm not the only one saying so.
---
#6 – Price

(7 out of 10)
---
Even though it's not really cheap – Kaleidoscope isn't that pricey either.
However, for what it contains – I think it could be about $10 cheaper.
1. The Exact Price
---
Here's what you should keep in mind about these drops:
Costs about $30 per bottle.

There are 2 oz in one bottle.

From my experience, this bottle is enough for more than 1 month.

I would say around 6 weeks (more or less).
In terms of price – Amazon has the best offer for Kaleidoscope:
price is the same in all retailers on paper

Amazon offers discounts often times

at this point, it has a 45% sale

that means you can get it for less than $17

Even though it's not worth that much (since you can almost make it at home) – $17 is still a pretty good price.
Even for a simple oil as this one.
So if you really want to buy Kaleidoscope's drops:
Choose Amazon as a retailer.

Don't buy from the first try.

Keep checking the price until you see a big discount (over $50).
2. Competitors' Price
---
I will only compare Kaleidoscope with my #1 recommended hair product – a supplement called Folexin.
F contains about 30 different ingredients.

K only has 3 active substances.

F comes as pills (2 per day), K is a topical product.

Both have a pretty good price on paper.

F costs $25 per bottle normally, K costs $30.

You can get F for about $18 per bottle (if you buy more bottles at once).

K doesn't offer the option to buy more bottles at one.

However, it has discounts on Amazon at times.
So even if they're about the same (in terms of price) – I consider Folexin better than Kaleidoscope.
I'm mostly speaking in terms of effect and results (especially on the long term).
So in my opinion, using a supplement (whether it's Folexin or another one) is way better than using a topical product:
effect appears much faster

hair doesn't fall out if you stop the treatment (as it does with Minoxidil)

works for both men and women

much better results overall

in many cases, cheaper price
That's why my advice is to use a supplement instead of a topical product.
Sure enough – you can use both. But the supplement is a lot more important (in terms of results).
---
#7 – FAQs
---
Coming up, I will try to answer the top questions about Kaleidoscope.
Note: I might repeat something I already mentioned, but it's easier to spot here.
1. How often you should use it?
---
About 3-5 times per week, according to the label.
This means every 2 days – in the worst case.
2. How long lasts 1 bottle?
---
In my case, it was a bit over one month (around 6 weeks).
Considering a bottle is 2 oz and you're only applying a few drops – it should last so long.
3. Can I take it with other drugs?
---
Definitely. Since it's a topical product, there's no risk of interactions. Not even with long term treatment.
4. Are there any side effects?
---
Unfortunately – I experienced some myself:
worsening hair loss (just in the first weeks)

itchy and dry scalp

rashes
I also found several reviews complaining of these – so they might be more common than I thought.
5. How fast should I notice an improvement?
---
I say you give these drops at least 1 month.
Since they're a topical product, I doubt you will see major results faster.
---
#8 – Final Conclusions
---
Here's how I would sum up my opinion on these drops.
1. Basic Formula
---
As I said – there's nothing special in this formula:
2 regular essential oils

1 herb extract (Aloe)

some consistency agents
Except the last substances – you could mix the ingredients yourself, at home.
Believe me, you won't pay more than $10 for all of them.
2. Potential Side Effects
---
I found quite a few complaints about these drops:
hair loss got worse

users developed itchy and dry scalp

some even got dandruff
In fact – I even experienced some of these issues myself.
Considering there wasn't just 1 person complaining – keep in mind there's this risk.
3. Only Works For Some
---
Kaleidoscope's drops surely work for some people – but only for some.
Considering there were a lot of negative reviews as well, they weren't effective in more than 75% of cases.
In fact – I'm the best example that they didn't work.
Therefore, keep in mind that they don't work for every customer.
---
My Verdict – Are Kaleidoscope Drops Worth It?
---
Short answer: Probably not – but that's just in my opinion:
Pretty poor formula (regular essential oils).

Extremely greasy consistency.

Effect wasn't too good in my case.

Several potential side effects (on scalp).
Even though it has a decent price (if you buy it from Amazon) – I still feel like it's not worth it.
Especially since there are just regular essential oils inside. So I doubt its real value is over $15.
Now – what do I recommend instead?
I personally prefer to use hair supplements:
effect comes up much faster (sometimes even after 1-2 months)

work better on the long term

hair doesn't fall out if you stop using it

work for both genders

in most cases, much lower price
In my case – results were always better when using a supplement.
That's why I stopped using topical products, as they only treat the external symptom (not the problem inside).
You can use a topical product as well – but an internal product is a must, if you ask me.
That's the easiest recipe for best results.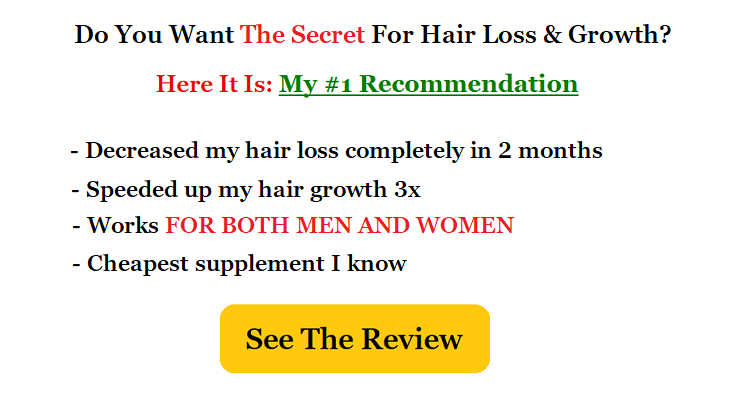 1 – https://www.ncbi.nlm.nih.gov/-pmc/articles/PMC1360273/
2 – https://www.ncbi.nlm.nih.gov/-pmc/articles/PMC4289931/