It's time for my HairBurst vitamins review – a product meant to grow and improve hair shape.
Interesting enough – it has no ingredients/dosages mentioned.
That's a strategy that weak products use (since their ingredients aren't very potent).
So is this also the case of HairBurst? Is it another useless product? 
Well – it's time to dig deep into this supplement.
Note: This review is based on my experience + research on HairBurst.
So Let's Get To The Review
---
Full Name: Hair Vitamins from HairBurst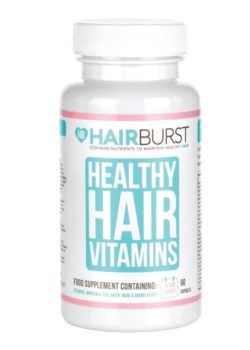 Versions: There are 5 types of vitamins:
3 for women's hair (original, chewable and for women over 35)

1 for pregnancy

1 for men's hair
HairBurst also has a shampoo, conditioner and hair elixir (but I will not include them in this review).
Best Actual Price: Around $25 (for the original vitamins)
Cheapest Place To Buy: Either Amazon or the official website – they both have good prices.
Designed For: General hair health – but it claims to have several benefits:
strengthens and increases hair growth

decreases hair breakage

improves hair shape overall
It doesn't mention anything about hair loss, though.
My Rating: 7 out of 10 – It's mostly effective for hair health in general.
Worth Buying?: Not really – because it's not as useful as you might think.
no special formula (mostly vitamins)

didn't decrease my hair loss

my hair didn't seem to grow faster
So if you're happy with your hair and only want to improve it in general – it's a helpful supplement.
But otherwise, I would recommend a better supplement for the same money.
What I Liked About It
---
Contains all essential vitamins for hair 

Only 2 pills per day

Improved my frizzy hair and made it silkier

Available in several retailers

Decent price overall
What I Didn't Like About It
---
No ingredients or doses available online

Pretty weak formula overall

Not very effective for hair growth (in my case)

Overpriced for what it contains
What Are HairBurst Vitamins?
---
According to the label, they're designed to help hair in several ways:
from growth and nourishment

to strengthening and improving elasticity
You can find them in 5 versions – each meant for a certain category:
Now – the company behind is quite a reputable one.
So I wouldn't even consider this product being a scam – since their producer is totally legit.
However, at first sight – it doesn't seem like an amazing supplement:
Formula is pretty regular.

Not many over-satisfied customers (as in other products).

Promises too many things.
Usually, supplements that promise to help hair in every possible way end up not doing too much.
So this could also be the case of HairBurst. Even though the company is professional, the products might not be so amazing.
Now that you know the main things about this supplements, let's analyze it more in detail.
---
#1 – Ingredients

(7.50 out of 10)
---
First of all – all 5 types of vitamins from HairBurst have a major problem at this chapter:
No picture of the back label online

No ingredient list

There are no doses mentioned
They do mention the ingredients on HairBurst's page, but not all of them.

Now – that's usually what weak supplements do, because their ingredients are quite basic. So they try to hide them as much as they can.
But here's an interesting thing:
the ingredients and doses are listed on the bottle

I could see them when I received my order

surprisingly, the formula is decent
Now – HairBurst doesn't have the best ingredients I've ever seen. But they're surely not very weak either.
I would divide them into 3 categories. So let's take a quick look at each:
1. Vitamins
---
HairBurst's ingredients include most vitamins that are important for hair:
I will not take each separately, but here are the most effective ones:
Vitamins B1, B6, B12 – stimulate hair follicles and improve hair health. [1]
Folic Acid – responsible for healthy cell growth.

Biotin – the best vitamin for hair (has all sorts of benefits).

Vitamin C – it's an antioxidant and prevents hair damage (due to stress). 
So when it comes to vitamins, this supplements contains all necessary things. 
2. Minerals & Amino Acids
---
The list is also pretty long here:
Zinc – a low level weakens the hair and makes it fall out. [2]
Copper – just like zinc, it's also involved in hair loss. [2]

Selenium – nourishes the scalp and hair follicles.

L-Cysteine – some studies says it can reduce hair loss.

L-Methionine – a low level is associated with hair damage. [3]
3. Other Ingredients
---
HairBurst's vitamins contain also some pretty unusual ingredients:
You can see these substance in most joint supplements, but they're quite rare in hair products.
However – recent studies say they can help:
Collagen – the best substance for hair strength. [4]
MSM – seems to promote hair growth (but there's still little data). [5]

Silica – it's involved in collagen creation.

Hyaluronic Acid – prevents hair from thinning. 
So HairBurst's vitamins seem to bring in something new in terms of ingredients. And that's an advantage, if you ask me.
---
Conclusion
---
The #1 problem of HairBurst is that you can't really tell what exactly you're buying:
very little info on the ingredients

no dosages mentioned
However – the actual formula isn't as bad as you might expect.
It contains most vitamins and minerals that are necessary – plus some substances that were recently studied for hair benefits.
The only downside is that there are no herbal extracts (which are the most powerful for hair growth).
---
#2 – How To Take It

(9 out of 10)
---
Just like most hair supplements I tried, HairBurst is quite easy to take. 
Up next, I will try to give you more details about how the pills look like and they correct way to take them.
1. Pills Facts
---
Each of the 5 versions of this supplement has a specific color (I'm talking about the pills):
Beige for the original women version

Red for the chewable version

Pink for the pregnancy version

Blue for male version

White for the women +35 version
Other than that – the pills are pretty much the same:
covered in gelatin

dimensions are a bit large

still, they can be swallowed quite easily
The chewable pills are the only different ones, since they don't have a gelatin cover.
So instead of swallowing them whole, you can chew them first. The taste is pretty nice, similar to strawberries.
2. The Schedule
---
Here's what the official website recommends:
you should take 2 pills per day

it's best to take them in the morning

you can take them before or after eating
So from what I understand, the producer recommends taking both pills together.
Now – that's not my favorite way, because swallowing 2 pills one after the other can be hard sometimes.
In my opinion, the results should be the same even if you space them out. 
But it's up to you how you prefer to take the pills.
---
#3 – My Results

(7 out of 10)
---
HairBurst's vitamins were surely not the best thing I tried for my hair.
However – they did work. So for those of you wondering if they're a scam – they're not.
1. My Background
---
My hair was in a quite bad shape because of a previous hair loss.
It wasn't dry or damaged, but it simply wasn't very healthy overall:
roots were pretty thick

ends were very thin and frizzy

my hair was growing very slowly

it was also very fragile and easy to break

I still had enough hair falling out daily (more than it would be normal)
HairBurst's supplements promised to improve hair health and make it grow faster.
Considering they had lots of essential vitamins, they should really work on paper. So I was eager to see what they could do.
2. How It Worked
---
As I said, I wasn't extremely satisfied with this supplement.
Even though it did help, it wasn't one of the top products I tried recently. Here's what I mean:
My hair ends became softer and silkier (in about 2 weeks). 

I still lost about the same number of hairs daily.

So my hair loss didn't really decrease (especially after brushing).

Also, I didn't feel like my hair was growing faster. 

It was growing slowly – but just as before, nothing faster. 
So HairBurst's vitamins really made my existing hair look better.
It was silkier, smoother and I had less frizzy hairs (which was a big problem for me).
However – they didn't really solve my hair loss problems. Nor made my hair grow more than usual.
---
Conclusion
---
HairBurst is surely not a scam, because it improved my overall hair. 
But it didn't keep all of its promises – it wasn't effective for my hair loss and it didn't grow my hair faster.
So it's not a product I would personally recommend. There are much better products at the same price.
---
#4 – Other Opinions

(7 out of 10)
---
I tried to read other customers' reviews, so that I could show this supplement as it is (nothing biased).
Well – as I somehow expected, opinions were pretty divided on HairBurst.
Note: I only considered authentic reviews, not the ones based on general info.
1. What People Say
---
I found both positive and negative experiences with these vitamins. 
I will try to sum up the most common things I read:
Some people say their hair breaks less than before.

Others claim their also noticed a faster hair growth.

On the other hand, some complain about getting acne from these pills.

Others say it's not very effective for hair growth.

There are some saying these pills didn't stop their shedding.

Some say it's not valuable for the money.
So as in every product, there are many different opinions.
But as you can see, some people experienced positive results (unlike my case). So these vitamins may work – but not for everyone. 
However, there's also a less pleasant side.
2. Biggest Complaints
---
There were quite a few negative reviews on HairBurst – but most were about 2 things:
The effect was very weak (or even absent).

Price is way too high for the formula.

Now – I personally agree with both, but just because of my personal experience. 
I also didn't get a decent improvement from these pills (but there are some who claim they did).
On the other hand – I really agree that it's quite pricey for what it contains:
mostly vitamins and minerals

some collagen and collagen-like substances
Basically – people complain that you can get these ingredients separately much cheaper. And that's true, honestly. 
So I pretty much agree with these 2 complaints – they're totally legit.
---
#5 – Price

(7 out of 10)
---
To be honest, HairBurst's vitamins aren't the cheapest ones on the market. 
That's the reason why I didn't rate them higher.
1. The Exact Price
---
Now – the 5 versions of these vitamins don't have the very same price.
It's close, but it's not exactly the same. So here are the prices from the official website:
Regular vitamins for women – $24.99

Chewable vitamins for women – $19.99

Vitamins for women over 35 – $34.99

Men vitamins – $24.99

Pregnancy vitamins – $17.99
I personally have only tried the first version (regular vitamins).
But as far as I know, they have some slightly better ingredients than the chewable version. So that the reason why they cost $5 more.
2. Worth It/Not Worth it
---
Considering the formula they have, HairBurst's products are indeed overpriced:
mostly vitamins + minerals

you can get the ingredients separately for less money
They're not expensive – but they're simply overpriced.
This means that you can buy most of their compounds separately for less than $20.
So in my opinion, none of HairBurst's products are really worth the money. 
If you're really willing to spend $25, I suggest you a supplement with a better formula.
---
#6 – Where To Find It

(10 out of 10)
---
Luckily, HairBurst is available on several retailers.
My top recommendation would be to buy them from the official website:
They have the best offers and discounts.

They have a special shop depending on your country.

As far as I know, they ship internationally (in some countries at least).

Now – if you're more comfortable with other retailers, you can find them on:
Amazon

Vitacost

Beauty Bay

Ebay

a few other ones
Regarding prices – Amazon has a similar price to the official website, so it's really good.
However, it also offers free shipping in some cases (if you have Prime).
So if you're looking for the best place to purchase HairBurst – it's probably their website or Amazon.
---
#7 – FAQs
---
Here I will try to answer the most common questions about HairBurst vitamins.
Note: I apologize if I repeat something I already mentioned, but it's easier to spot here.
1. How many pills per day?
---
All 5 versions of these vitamins require only 2 pills daily.
2. How long lasts one bottle?
---
Exactly 30 days for all versions/sizes.
However – you have the chance to buy a larger pack (2 or 3 bottles together). You will also get a better price per bottle.
3. Can I take it with other drugs?
---
It's best to consult your doctor first – especially if you're taking any treatment for a chronic condition.
But normally, there shouldn't be any problem.
HairBurst only contains natural ingredients (mostly vitamins and minerals) – so there's a minimal risk of interactions.
4. Are there any side effects?
---
The label or the official website don't mention anything at this chapter.
Also – most of the reviews I read didn't say anything about this. 
The only side effect I read about is:
acne/pimples

I only saw it mentioned in 1-2 reviews.
So it's probably pretty rare – compared to other products that cause it quite often (SugarBear's vitamins are the best example).
However, acne can be caused by sugar excess.
That's why I advise you not to choose the chewable version – because that's the only one containing additional sugar.
5. How fast should I notice an effect?
---
You should give it at least 1 month before you expect to see an improvement.
I could see a small change in my hair after about 2 weeks. However – it was no a major one (only smoother and silkier).
But normally – after 1 month, there should be a small change.
---
#8 – HairBurst Vitamins VS Others
---
I want to compare these vitamins with my #1 recommended hair supplement – Folexin.

So let's see the differences between HairBurst vitamins (HB) and Folexin (F):
About the same number of ingredients. 

F has far better ingredients (the same as HB plus several herbal extracts).

F works best for hair growth, HB is pretty weak here.

Also, F decreases hair loss really well, HB doesn't (in my case). 

They're both effective for overall hair health.

F works for both men and women, HB has different versions for each gender.

They both have a similar price.
Basically – Folexin is better in terms of effect:
reduces hair loss pretty fast (1-2 months for me)

speeds up hair growth up to 3 times

designed for both men and women
HairBurst vitamins are also great for improving hair health. But that's pretty much it.
In my case, they didn't have any other effect.
To be honest, it's quite normal – since the formula isn't anything amazing (just vitamins and minerals).
So considering they have about the same price, I would surely choose Folexin out of these 2.
---
#9 – Final Conclusions
---
I will try to sum up my opinion on HairBurst vitamins in 3 ideas.
1. Quite Basic Formula
---
As I said before, HairBurst's ingredients didn't really impressed me:
mostly vitamins and minerals

collagen

some substances that are still in studies for hair 
Now – I'm not saying this formula is bad, not at all.
But compared to other products that cost the same – it's much weaker.
2. Helps Overall Hair
---
In terms of effect, HairBurst does work – but only in certain chapters.
I will mention what positive effects it has for me:
made my hair smoother and silkier

decreased the frizz

improved its overall look
However – in terms of growth, this product didn't really help. Also, it did nothing for my shedding.
So in my opinion, HairBurst vitamins are just a supplement for general hair health.
3. A Bit Overpriced
---
First of all – I'm not saying it's expensive. 
I'm saying that for what it contains, it costs too much:
you can get each ingredient separately

they would probably cost you less
Now – obviously, it wouldn't be too comfortable taking 3 different pills instead of one.
But even so, for the ingredients it has inside – HairBurst could cost a few dollars less.
---
My Verdict – Is HairBurst Worth Buying?
---
Short answer: Not really – if you want a potent hair supplement.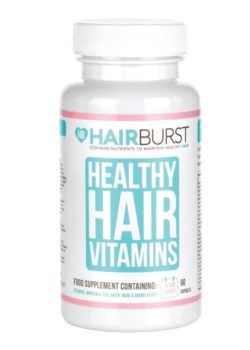 HairBurst is surely not bad, but in my case – it was only effective for improving my existing hair:
didn't help with shedding

my hair didn't grow any faster than before

didn't thicken my hair overall
So the only things it did was making my hair smoother and silkier.
But I could have got this effect with a $15 conditioner – instead of taking 2 pills per day.
So I personally don't recommend Hair Burst (at least not for hair growth).
If you want a supplement that really helps – I advise you to choose a product with a better formula:
Herbal extracts are a must (they have the strongest effect).

Certain vitamins and minerals are also effective.

Make sure the doses are high enough.
My top recommendation is Folexin, because it was the best supplement I tried for that price.
It costs a bit under HairBurst – but it's way more effective for hair loss/growth.
So that's my personal alternative.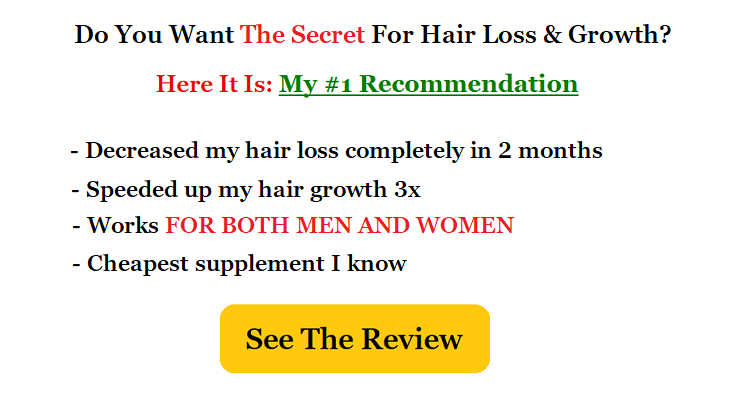 1 – https://link.springer.com/-article/10.1007/s13555-018-0278-6
2 – https://www.ncbi.nlm.nih.gov/-pmc/articles/PMC3870206/
3 – https://www.ncbi.nlm.nih.gov/-pmc/articles/PMC5917003/
4 – https://www.healthline.com/-nutrition/collagen-for-hair