It's time for my Pantogar review – a hair supplement that used to be really popular a while ago.
So does it really work?
Considering it's a German product – it might have a different quality (in the good way)… or not.
Well, I did my own research on Pantogar – so here's the actual truth behind.
Note: This review is based on my experience + opinion on Pantogar.
So Let's Get To The Review
---
Full Name: Specific Treatment from Pantogar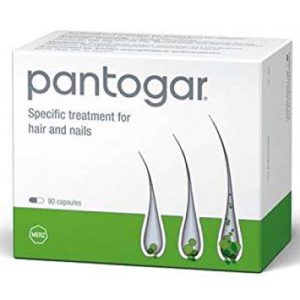 Versions: Only 1 bottle with 90 pills (1 month supply)
Best Actual Price: Around $50 per box
Cheapest Place To Buy: Probably Amazon or Ebay
Designed For: Strengthening hair and nails. According to the label – it works for:
hair loss/alopecia

thinning hair

hair structure lesions
Keep in mind that it's not a hair growth supplement. Instead, it works rather for hair health in general.
My Rating: 5 out of 10
Worth Buying?: No – it's not a scam, but it's not an excellent product either:
extremely expensive at $50 per month

formula is pretty uncommon (not in the good way)

not very effective in my case
I personally prefer a supplement that costs half and worked much better in my case.
What I Liked About It
---
Pills are quite easy to swallow

There are many authentic reviews about it online

Some customers are satisfied

Available in several retailers
What I Didn't Like About It
---
Many ingredients with no hair-related studies

Pretty weak formula overall

You need to take 3 pills per day

Not very effective in my case (hair loss returned immediately)

Really expensive for its actual value
---
What Is Pantogar? A Quick Overview
---
Shortly – it's a "special treatment for hair and nails".
In other words, it's meant to strengthen both hair and nails – but also:
reduce shedding and hair loss

fight against alopecia

improve hair structure
However – the #1 thing that makes Pantogar different is its formula.
That's because it doesn't contain the usual ingredients from hair supplements. Instead – it's based on yeast.
At this point, there are no studies on yeast's benefits for hair.
That's why I personally wouldn't trust Pantogar tremendously – especially at first sight.
Besides, there's also its absolutely huge price ($25 per box).
So now that you know the main things about Pantogar – it's time to analyze it more closely.
---
#1 – Ingredients

(5 out of 10)
---
In my opinion – Pantogar's formula isn't very special:
Based on yeast

Few vitamins/minerals

So Pantogar has a different hair formula from most supplements. But why is this bad? 
Here's what a 2018 study found out [1]:
It tested out Pantogar's exact formula on several women with hair loss.

The results were really weak. 

Additionally, the study also used a formula with several vitamins + herbs.

It was given to several women with the same hair issues.

In this case, results were a lot better (in terms of strength and shedding).
Now – let's take a closer look at Pantogar's  ingredients:
Thiamin Nitrate – a deficiency in this vitamin can sometimes cause hair loss. [2]
Calcium Pantothenate – can stimulate growth. [3]
Saccharomyces med. – strengthens hair and nails.

L-Cystine – can reduce shedding in some cases.

Keratin – a protein designed to strengthen hair naturally. [4]

Para-Aminobenzoic Acid – protects hair follicles against shedding.
Even though the ingredients don't look bad – they're not anything special either.
So in my opinion, Pantogar is a lot weaker than most supplements on the market.
---
Conclusion
---
Pantogar's ingredients are pretty weak overall, if you ask me.
Besides – its disappointing results in studies are the best proof that it's not too effective. At least for me.
So it's not a product I would recommend (especially at that high price).
---
#2 – How To Take It

(7 out of 10)
---
Here's what you should know about Pantogar's schedule and pills.
1. Pills Facts
---
Fortunately – this supplement is pretty good at this chapter:
gelatin-like capsules

average dimensions

pretty easy to swallow
So don't worry – these pills aren't large and thick, as they might seem in pictures.
If you take them with enough water, swallowing should be really easy.
2. The Schedule
---
That's probably the less pleasant part:
you need to take 3 pills per day

that's pretty hard to follow (in my view)

you run the risk of forgetting about 1-2 pills

Now – the label doesn't recommend taking them together or spacing them out. So that's up to you.
However, both options are difficult:
It's hard to swallow 3 pills one after the other.

It's also hard to remember taking a pill 3 times a day.
So Pantogar's schedule and number of pills is a drawback, in my opinion.
---
#3 – My Results

(6 out of 10)
---
Pantogar was one of the first supplements I tried for my hair loss.
I probably used it more than 5 years ago – so I can't give you too many details about it.
But I do remember most of the things.
1. My Background
---
As I said, I had been dealing with shedding and hair thinning:
my hair was falling out massively (day and night)

the bottom half became extremely thin

my roots were still quite thick, as before
Basically – in a few years, my hair had thinned out with about 70%. 
You can imagine how bad it would look.
So as I said, Pantogar was one of the first supplements I tried at that time.
2. How It Worked
---
These pills didn't work as well as I had hoped.
Even though I could see some results – they were just temporary:
My hair starting falling out less after around 2 months.

It also didn't break as easily as before.

In terms of volume, I don't remember seeing any change.

I continued to take these pills for a few months.

However, my hair loss returned while I was taking them.

So at one point, my hair was falling out as badly as before.
Basically – Pantogar seemed to help in the first months, but then its effect disappeared.
So I don't know if that was only my case or not. But either way, it's wasn't too helpful overall.
Despite working well at first, the next months completely took away the improvements.
---
Conclusion
---
Based on my experience, I couldn't possibly recommend Pantogar:
only worked for a short while

my hair loss came back pretty fast

no improvement in terms of thinning
Considering how much it costs, I think it's just a waste of money.
I personally prefer a $25 supplement with a much better formula that helped my hair a lot more (AND also on the long term).
---
#4 – Other Opinions

(7 out of 10)
---
As I said – my results with Pantogar weren't 100% relevant (I used it a long time ago).
For this reason, I tried to include other customer's opinions on this product.
In this way – you can get an unbiased perspective on it.
Note: I only included authentic reviews, not general ones.
1. What People Say
---
As you might expected – opinions are divided.
Here are some of the most common things I found on this supplement:
Some people say it's really effective for hair loss.

Others claim it makes their hair and nails a lot stronger.

A few others say it also made their hair grow faster.

Many say it didn't work too well.

Others claim they couldn't see absolutely any change.

Some others complain about the high price.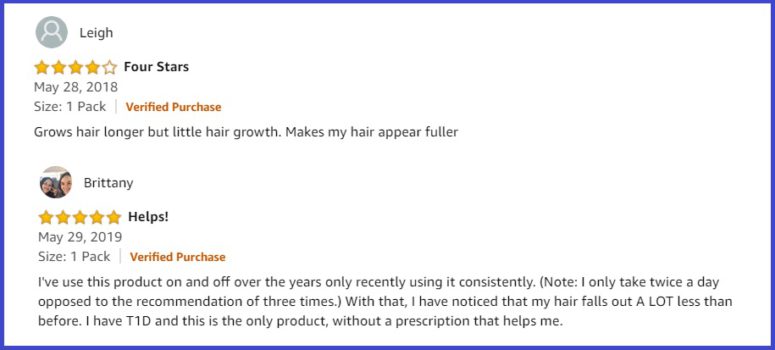 In short – some customers are satisfied, while other are really disappointed.
I would say the per cent is about 50/50.
So judging after that, Pantogar isn't a scam – since it does work for some. But even so, there are enough complaints.
2. Biggest Complaints
---
Out of the negative reviews – most were related to:
High price or shipping expenses.

Weak effect overall.

Difficult schedule (3 pills a day).

Pills quality.

Surprisingly – several Amazon customers said they believed the pills weren't original.
The picture shows a Pantogar created in Germany, while they received one made in Egypt (with Arabic label).
Other than that, many were unsatisfied about the price, number of pills per day or no effect.
---
Conclusion
---
Opinions on Pantogar were quite mixed up:
some people said it helped

others were extremely unsatisfied
So there are some chances that it works for you – while there are some that it doesn't.
That's why I wouldn't necessarily recommend Pantogar.
At this point – I don't consider it a very effective product, so I wouldn't spend so much on it.
---
#5 – Price

(4 out of 10)
---
In my opinion – Pantogar is an extremely overpriced product.
Considering its formula and compounds, I shouldn't cost more than $25. That's what I think.
1. The Exact Price
---
Here's what you should keep in mind about Pantogar:
Its regular price on Amazon is $49.99 per box.

That's 1 month supply.

However, Amazon offers discounts often times.

At this point, it's available for $43.48 per box.

Shipping is also included.
So in my opinion – this price is way too high for what Pantogar is really worth.
Its ingredients don't value more than $20 (all together).
It's true that the product is made in Germany – so that high price probably included shipping expenses from Europe to US.
But even so, it's still way too expensive.
So I couldn't recommend such a pricey product – since I wouldn't use it anymore myself.
2. Competitors' Price
---
I will compare Pantogar with my #1 recommended supplement (Folexin):
P contains 6 active ingredients in total.

Only some of them have a real benefit for hair.

F contains almost 30 active ingredients.

Most of them are known for their hair benefits.

P requires 3 pills per day, F only 2.

Also, P normally costs $50 per monthly supply.

On the other hand, F's normal price is $25 per bottle.

Additionally, you can get F for $18 (a discounted price).
So in my opinion, Pantogar is really far from Folexin (in most chapters).
It doesn't only have a weaker formula and fewer ingredients – but it also costs double.
Not to mention that its effect isn't always the best one (as it was in my case).
So I couldn't possibly recommend Pantogar when there are products like Folexin on the market. That's my opinion.
---
#6 – Where To Find It

(8 out of 10)
---
Though it doesn't have an official website, Pantogar is sold on several retailers.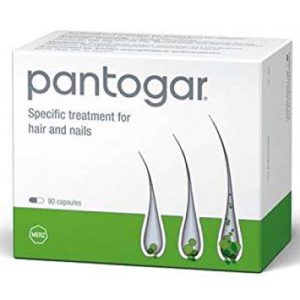 That includes:
Amazon (both US and UK)

Ebay

Walmart

Other online pharmacies
Now – in terms of price, Amazon has the lowest offer at this point.
You can also find great prices on Ebay, but there are other issues:
Products can be opened or slightly damaged.

You will probably have to pay for the shipping.

In many cases, shipping fees are over $30.

It's not as safe as Amazon.
So if you'r really interested in buying Pantogar – I consider Amazon as the best option right now.
---
#7 – FAQs
---
Up next, I will try to answer the most common questions about Pantogar. 
1. How many pills per day?
---
3 daily – whether you take them together or throughout the day.
That's a pretty big downside, in my opinion – as 3 pills per day isn't very easy.
2. How long does 1 box last?
---
One box is a monthly supply – so it's enough for 30 days.
3. Can I take it with other drugs?
---
I would recommend you to ask your doctor's approval first.
Pantogar doesn't contain the usual ingredients from most hair supplements.
Plus – it's not based on herbs, which are usually safer and less likely to interact with other drugs.
4. Are there any side effects?
---
I don't remember experiencing anything of this type.
However – some Amazon customers complain about:
headaches

skin irritation

itching
So Pantogar can cause side effects, but they're probably pretty rare.
5. How fast should I notice an improvement?
---
According to the label, it takes about 3-6 months until it starts working for real.
However – I could see some changes after about 2 months. 
So it's definitely faster than the claimed period, which is good.
---
#8 – Final Conclusions
---
Here's how I would sum up my opinion on Pantogar (in 3 ideas).
1. Weird Formula
---
Here's why I consider it so:
no ingredients known for their hair benefits

based on yeast

totally different from other supplements' ingredients
Overall – this formula looks a lot weaker. So I'm not sure if it's so suitable for a hair supplement.
2. 3 Pills Per Day
---
That's what makes Pantogar a bit uncomfortable:
you have to take a high number of pills daily

there's the risk of forgetting one

schedule is pretty hard to follow if you work full-time
So I personally try to avoid supplement that require so many pills per day.
But if you're not a busy person, that shouldn't be an issue.
3. Super Expensive
---
For what it contains, Pantogar is really overpriced ($25):
ingredients are not worth a lot

no trademark compound

no high dosages
So in my opinion – you could get these ingredients separately for less than half. Not that I would recommend that.
---
My Verdict – Is Pantogar Worth Buying?
---
Short answer: No, as far as I can tell.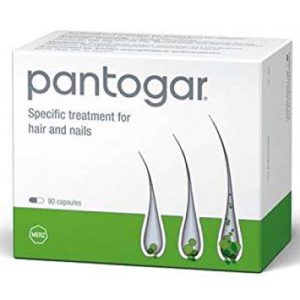 It's surely not the kind of hair supplement I would recommend any soon:
Formula is pretty weak (basic ingredients).

Not based on herbs or many vitamins.

You need to take 3 pills per day.

In my case, it only worked for a short while.

Very expensive for its actual value.
Now – I'm not claiming it's a scam. Since there are some satisfied customers, it's impossible.
However, it's not the best product you can buy. Especially for these money.
So what do I recommend instead? The product I personally use – a supplement called Folexin:
formula is way better overall

considerably cheaper ($25 per bottle)

results lasted on the long term in my case
Obviously, it's up to you what you decide to buy. But I can't possibly recommend Pantogar, since I don't think it's worth so much money.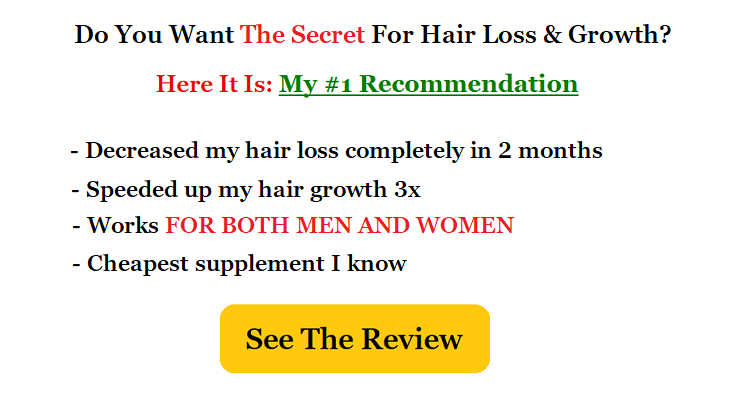 1 – https://www.ncbi.nlm.nih.gov/-pubmed/30237729
2 – https://link.springer.com/-article/10.1023/A:1023396530103
3 – https://www.ncbi.nlm.nih.gov/-pubmed/11344694