It's time to review Keranique Hair Regrowth treatment:
But is it really good? I found hundreds of negative reviews and complaints about it.
So could Keranique be a scam?
Well – I analyzed and tested out the products myself – so here are the results.
Note: This review is based on my experience + research on Keranique.
So Let's Get To The Review
---
Full Name: Hair Regrowth System by Keranique
Versions: One kit is made of 4 different products:
Scalp stimulating shampoo

Volumizing conditioner

Lift & repair treatment spray

Hair regrowth treatment
For best results, it's recommended to use all 4 products.
Best Actual Price: Around $50 per kit.
Cheapest Place To Buy: The official website.
The products are also available on Amazon separately, but they're way more expensive.
Designed For: According to its website – regrowing hair in women with:
thinning hair

weak roots

shedding and hair loss
Keep in mind that Keranique isn't meant for men hair loss or balding.
My Rating: 5 out of 10 – It's not a scam, but it's close.
Worth Buying?: Surely not – it's not worth all these money:
pretty weak effect overall

needs a long time to start working (about 4 months on paper)

extremely expensive

you're forced to agree with auto-shipping
I found lots of negative reviews calling it a scam – so I wouldn't risk buying it.
Instead – supplements are my #1 recommendation for hair loss/growth, as they have a way better effect.
What I Liked About It
---
One of the products is based on minoxidil

Shampoo and conditioner have a nice texture

Available in several retailers

Many authentic reviews online 
What I Didn't Like About It
---
Out of 4 products, only 1 is really effective (treatment)

Smell is pretty weird

Results weren't very good in my case

Hair falls out if you stop using it

You're put on auto-shipping automatically

Money back guarantee might be fake (according to other customers)

Unfriendly staff and support (as far as I heard)

Lots of negative reviews and complaints

Extremely overpriced
---
What Is Keranique? A Quick Overview
---
Shortly – it's a hair system meant to cure women hair loss and thinning hair.
It comes as a kit containing 4 different products:
Shampoo for stimulating hair follicles

Conditioner for extra hydration

Spray for protection 

Regrowth treatment

Now – the #1 Keranique brags about is that their regrowth treatment is based on minoxidil.
This substance is the only ingredient FDA approved for hair loss.
But even though it seems an advantage – minoxidil has its own MAJOR flaws (more on this below).
Getting back to Keranique – there's another thing that makes it special:
has a 120 days money back guarantee

you're told you can ask a refund anytime

But judging after the large number of complaints – that's probably fake.
So even though it looks like an amazing product – Keranique seems to have some major issues.
I will discuss all of them below.
---
#1 – Ingredients

(8 out of 10)
---
All 4 Keranique products are meant for topical use.
Now – topical products rarely have a clear formula, which is a bad thing.
And that's also the case of Keranique's products:
contain over 30 ingredients

most of them aren't very useful

no substance in the focus
Basically – you can't really tell what these products contain.
Their #1 ingredients are mentioned together with water, alcohol and other inactive ingredients. So it's hard to spot their major compounds.
1. Conditioner + Shampoo + Spray
---
As I said – their ingredient list is very difficult to read. 
But the official website mentions the #1 ingredient is keratin (in all 3 products):
major hair compound

strengthens and thickens each strand

[1]

improves hair structure

increases density

To be honest – keratin is an essential protein for hair.
But when applied externally, its effect is far from amazing (I speak from experience here). 
Besides – there are over 200 other topical products with keratin on the market. If they were so effective, everyone would be using them.
2. Regrowth Treatment
---
Unlike the other 3 products, this one has a clear formula.
It contains only 1 ingredient – minoxidil 2%:
the only substance approved by FDA for hair loss

[2]

promotes thicker hair

strengthens follicles
Now – minoxidil is surely a powerful treatment for hair loss.
But it has one major downside – if you stop using it, your recently-grown hair will fall out again. [3]
Plus, it can irritate the scalp really badly – so I'm not sure it's so worth it.
---
Conclusion
---
Keranique's products don't have an amazing formula:
3 out of 4 are based on keratin

they also contain lots of weak ingredients
The real responsible for Keranique's effect is the regrowth treatment – which is based on minoxidil.
Even though it's a great ingredient, minoxidil has to be used forever.
Once you start using it – you will have to use it as long as you live. Otherwise your hair will fall out.
That's why I personally wouldn't recommend Keranique.
---
#2 – Smell & Texture

(8 out of 10)
---
Here's what you should know about Keranique's products.
1. Smell
---
I tried out all 4 products from the kit – but they were all very similar:
strong medicinal smell

there's also a touch of peppermint in that smell

pretty intense
So if you're a fan of fruity fragrances – none of Keranique's products is right for you.
They all smell more like a medicine than a beauty product – which is pretty weird.
But in my opinion, this smell is something you can get used to.
2. Texture
---
In terms of consistency, they look as you expected:
shampoo foams pretty well

conditioner is white and pretty thick

spray is light and doesn't weigh hair down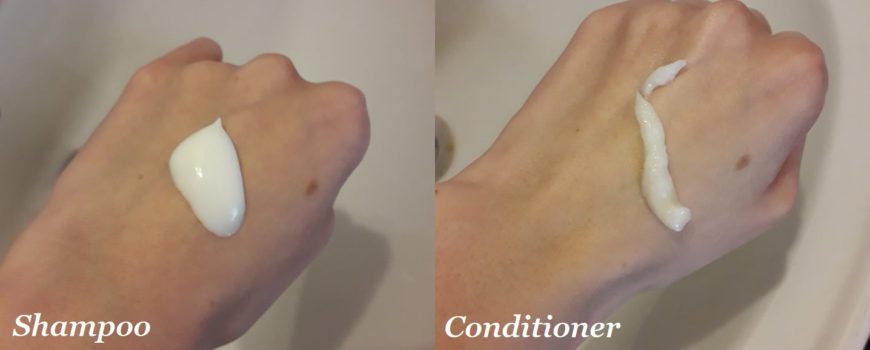 The only tip I have is to use a higher quantity of shampoo you would normally use.
Keranique shampoo doesn't foam as well as others – so it needs a slightly higher quantity to make the same foam.
But that's not a major problem, in my view.
Conclusion
---
Except for the strong medicinal smell, Keranique's products have a nice consistency.
I don't know what product doesn't, actually.
---
#3 – How To Use It

(8 out of 10)
---
According to Keranique's website – the kit works in 3 steps:
Shampoo & Condition for healthy hair

Regrow your hair

Protect & Style your hair
Basically – the shampoo + conditioner are designed for step 1 and the treatment plus the spray from steps 2 and 3.
Now the question is – how often should you use each of these products?
shampoo and conditioner: every 2-3 days (or whenever you was your hair)

spray: after washing or before styling your hair

treatment: twice a day
Regarding the treatment – you should apply it directly on the thinning/bald areas, and then massage.
So basically – you would only have to remember using the treatment everyday.
The shampoo, conditioner and spray can be used only when needed. 
---
#4 – My Results

(4 out of 10)
---
I wasn't very satisfied with how Keranique worked for me.
That despite using it for about 2 months – which is more than usual (I used most products for 1 month).
1. My Background
---
I suffered from hair loss several years ago. 
The problem was serious and I couldn't find a solution back then. 
Until I did – my hair deteriorated quite badly:
ends were extremely thin and fragile

hair was damaged in general

I was still losing lots of hairs everyday (way more than normal)
Now – I didn't have any bald spots on my scalp.
But I had a lot of thinning hair – so I was hoping Keranique could do something about this.
2. How It Worked
---
As I said – I was rather disappointed by these products.
I used all 4 products from the kit.

In my opinion, the treatment was the only one that did something.

The other 3 were kind of useless.

My hair was getting more brittle in the first month.

That happened mostly because of the shampoo (from what I think).

In the second month, it started getting softer once again.

In terms of hair loss, it improved only about 20%.

Also, I could see a few baby hair growing in the second month.

But once I stopped using the products, they became thinner.
So basically – I can't say Keranique helped me too much.
On the contrary, in the first month my hair looked a lot worse than before. But luckily – things got back to normal then.
But in terms of thickness, I couldn't see some big changes.
Also – my hair loss only decreased a bit, which was kind of useless.
So even though it wasn't a scam, Keranique wasn't very useful either. I would surely not buy it again.
---
Conclusion
---
My experience with Keranique was pretty bad:
very few changes (rather in the negative way)

shedding decreased very little

a few baby hairs, but they disappeared once I stopped using it
Considering it costs $50 per kit, I would surely not buy it again – or recommend it to anyone.
Instead of using a topical product – my advice is to use a supplement.
It's usually cheaper and it has a 3x better effect (it works from the inside). That's what I personally would choose.
---
#5 – Other Opinions

(3 out of 10)
---
To my huge surprise – I found so many complaints on Keranique.
I mean – I had found negative reviews in certain products before.
But Keranique seemed to have a lot more than other products.
Note: I only considered authentic reviews, not the ones based on general info.
1. What People Say
---
If you check out Keranique on Amazon, you will notice all products have about 3 stars.
Now – this means there are enough satisfied customers, right?
Well, not really… If you take a look at the reviews – you will see that most of the recent ones are negative.
So here's a glimpse of what people think:
Some say the shampoo + conditioner add up volume.

Others mention they hydrate hair really well.

Regarding the treatment, some say they could see results in 2-3 months.

Others claim it's totally useless and doesn't work at all.

A few people say the shampoo dried out their hair.

Some even say the products are fake and rip-offs.

Others say they are extremely overpriced, since they don't work.
Overall – there are way more negative reviews than in other products.
But the complaints are a lot more serious than this.
2. Biggest Complaints
---
It's not all about the weak effect or brittle hair.
Keranique has another major problem in terms of strategy. But first – here's what you should know:
Keranique has a 120 days money back guarantee (on paper).

In order to get this, they force you to agree with their auto-shipping.

Basically, you're automatically sent a new 3 months supply every 90 days.

That costs about $150 (plus shipping).

Obviously, your credit card is charged first. 

Now – according to their website, you can get your money back anytime you want.
All you have to do is to send the bottles back (even if they're empty).
But after checking out websites like Trust Pilot, HighYa or Pissed Customer – here's what I found out:
most people say they never received their money back

the support is very rude and doesn't agree to cut off subscription

people are being charged even after sending the bottles back

the company doesn't always answer the calls/emails

Basically – this means one thing: this money back guarantee is a scam.
So don't count on it if you're thinking about buying Keranique.
You might end up losing a lot more money (due to their auto-shipping).
---
Conclusion
---
Even though some people liked Keranique – most didn't: 
very weak or even negative effects

extremely expensive

company is hard to deal with

you're automatically put on auto-shipping

money back guarantee is fake
So I personally wouldn't advise you to buy this supplement.
Or if you really want to get it – use Amazon (even though it's 3 times more expensive). 
But at least you don't run the risk of paying extra bottles without your consent in the future.
---
#6 – Price

(4 out of 10)
---
Considering how much it costs – Keranique is surely not worth buying. 
At least that's my opinion (when I compare it with other products on the market).
1. The Exact Price
---
Now – the lowest price for Keranique is on the official website:
whole kit costs $49.95

shipping fees are included 

you're automatically put on auto-shipping

At first sight, $50 for 4 products doesn't seem a lot. 
But the problem is that these products together aren't worth so much:
Minoxidil costs about $20 normally.

You can find keratin shampoos/conditioners for under $15.

That spray can be even cheaper than $10.
Besides – you're forced to agree with their auto-shipping. That's going to cost you about $150 (they send 3 months supply at once).
So I don't think that Keranique is worth all these money.
2. Competitors' Price
---
I won't compare Keranique with another topical product.
Instead – I will compare it with my #1 recommendation for hair growth/loss: a supplement called Folexin.
F contains almost 30 ingredients (all have a benefit for hair).

K contains very few ingredients that are actually useful (minoxidil, keratin).

F decreased my hair loss completely in about 2 months.

K only decreased my shedding with about 20%.

F costs $25 per bottle (at most).

You can also get it for $18 per bottle (if you buy a larger pack).

K costs $50 per kit, without any discounts available.

The hair that grew with F doesn't fall out if you stop taking the supplement.
So basically – Folexin was a lot more effective for my hair, and it also cost me half.
I have nothing against Keranique, but topical products will never work as well as pills.
So if you really want something that grows your hair fast – my advice is to choose a supplement.
---
Conclusion
---
In terms of price, Keranique is surely too expensive:
overpriced formula

products with the same ingredients cost less
However – I wouldn't recommend a topical product for hair growth.
At least if you don't want to be forced to use it forever (as you are with minoxidil).
Instead – supplements are a lot easier to use, have a faster (and better) effect and cost less.
So when it comes to me – I will surely prefer hair supplements to local treatments.
---
#7 – Where To Find It

(9 out of 10)
---
Good news here – Keranique is available in several retailers:
Amazon

Ebay

Sephora
However – the official website remains the cheapest place to buy it:
Normally, it costs $115 per kit.

The official page offers it for $50 per kit.

Shipping fees are also included.

You also get a comb and a brush (if it really matters).

They claim to have a money back guarantee too.
Now – if you check it out on Amazon, you will find the products separately.
Even so, you won't get them all together for less than $100 (which is a lot).
Plus – Amazon doesn't offer that money back guarantee (but it's not very legit on the official website either).
Anyway, at this point – Keranique's website remains the cheapest option to buy the products.
---
#8 – FAQs
---
Coming up – I will try to answer the top questions about Keranique.
Note: I might repeat something I already mentioned, but it's easier to spot here.
1. How often do you have to apply it?
---
It depends on the product:
shampoo/conditioner: when you wash your hair

protection spray: after washing

treatment: daily
But it's the treatment that does most of the job – so make sure you apply it right.
2. How much lasts 1 kit?
---
About 1 month – but it really depends on how often you use it.
Mine lasted about 1 month, but that's not a clear period.
3. How should you apply it?
---
That's pretty simple:
shampoo/conditioner: as with other products

treatment: spray on your thinning spots and massage
Make sure you wash your hands after using the regrowth treatment.
4. Are there any side effects?
---
Though the label doesn't mention anything, I found quite a few:
hair gets brittle and dry (only temporary in my case)

scalp itching and rashes

minor allergic reactions
Some people complained about more serious problems (like major hair loss, shedding, etc.). But these effects are probably more rare.
5. How fast should I notice an effect?
---
According to the official website – minoxidil needs about 4 months to do its best.
However, you should see some small changes after 1-2 months.
---
My Verdict – Is Keranique Worth Buying?
---
Short answer: Definitely not – it has a few major problems:
Lots of people calling it a scam.

Many negative reviews and complaints.

The effect is pretty disappointing (in my case at least).

Really overpriced.

You're put on auto-shipping automatically.
Out of the 4 products from a kit, there's only 1 that does most of the job.
I'm talking about the hair treatment – which is based on minoxidil.
But even though it's FDA approved, minoxidil will make your new hair fall out once you stop using it.
Basically – once you start using it, you will have to do it forever.
Is it really worth it? In my opinion – definitely not.
In fact – there are much better choices right now. I'm talking about hair supplements:
much better and faster effect

work from the inside on the outside

formulas have a higher quality

can be used by both men and women

more comfortable to use

cheaper price overall
So in my opinion – supplements are a much better option over Keranique.
Even though I respect this product and it's company – I don't think it's worth the money at all.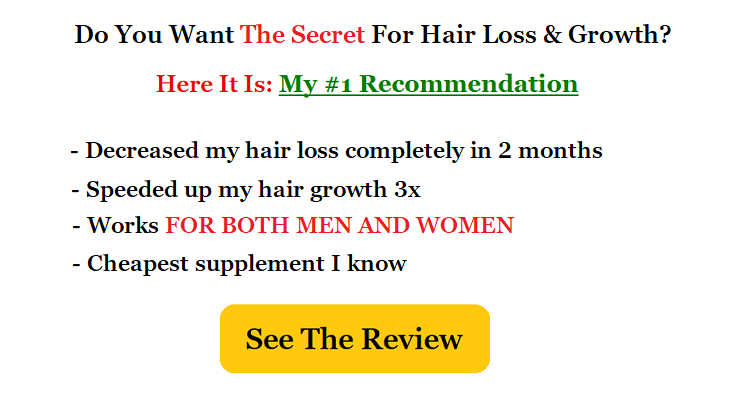 1 – https://www.healthline.com/-health/keratin
2 – https://clinicaltrials.gov/-ct2/show/NCT02206802
3 – https://www.health.harvard.edu/-staying-healthy/treating-female-pattern-hair-loss